Types of Planning Consent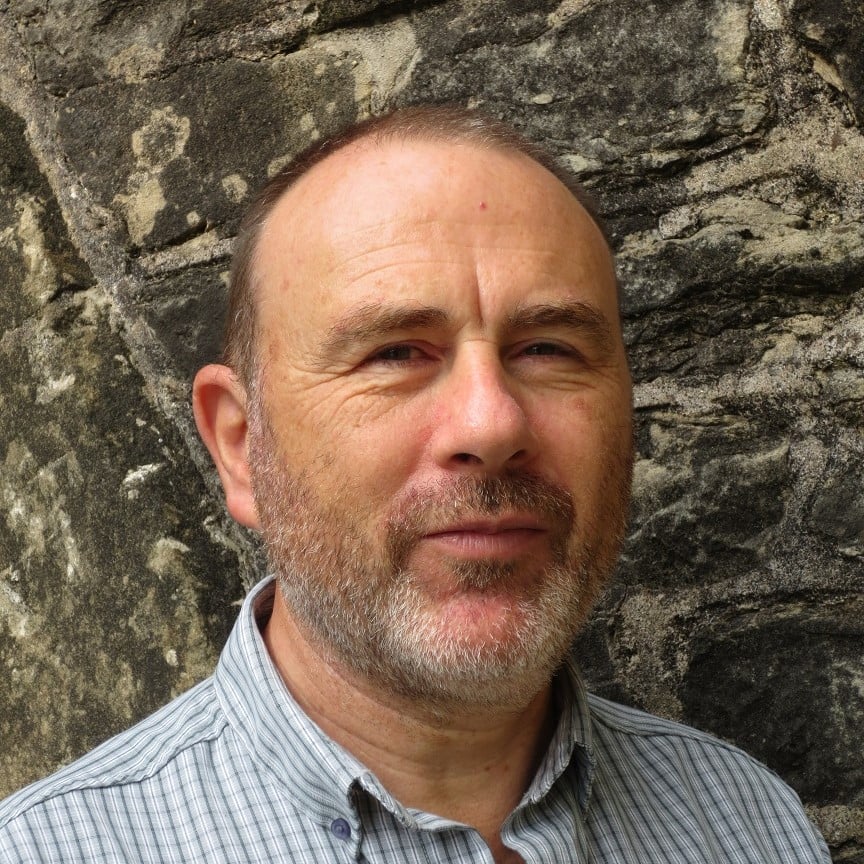 Paul Vernon · Surveyor (retired)
If you are looking at a house to buy it's reasonably safe to assume that it already has the appropriate Planning Consent in place for how it is. This is because when your solicitor is underaking their searches, they will need to confirm that all is in order, and if they don't then they are not doing their job. However, you might be looking at a house (or piece of land) with a view to its potential, either for extension, or for development, and for that you will most likely need to get a new Planning Consent, or modify any that is currently in place. There are a number of types of Planning Consent, and I'll give a brief run through here.
If you've read any of my other data sheets you'll know that I'm not one for re-inventing the wheel, so in this article, I will lean heavily on information provided by others, this time primarily the Government's Planning Portal. This gives guidance in relation to England & Wales, and I'll concentrate on matters relating to these countries.
What Types are there?
Before the First World War, there was pretty much no limit on what you could build on land that you owned. In the inter-war years there were some attempts at control, mainly in London and similar conurbations, but in 1947 a national system was put in place. After that, pretty well any development required consent of one form or another. In practical terms, any development that took place before that can be considered legitimate, or to have "Grandfather Rights".
There are a variety, depending on the nature of the development, but I'll concentrate on those that might affect the average householder.
Outline Planning Consent – here, you get the Planning Authority to agree that the plot of land is generally suitable for the type of development that you have in mind, but you don't go into too much detail. For example, yes, we agree that you could build a 3 bed house, but the specific location, shape and finish is yet to be agreed. If you wish, you can skip this and go straight to Full Planning Consent, which for a single house is probably the best course of action. Outline Consent tends to apply to larger developments, for example a builder may want clarification on the number and size of houses they could get consent for before they get in too deep.
An Outline Planning Application allows for fewer details about the proposal to be submitted, therefore, once outline permission has been granted, you will need to ask for approval of the details ("Reserved Matters") before work can start.
Full Planning Consent – when you are more certain about the detail of your proposed development, you can skip the Outline Planning Consent and instead go straight to making a detailed planning application for development (but not for householder developments, see below). In this case, development includes building, engineering or other works, in, on, over or under land, or the making of any material change in the use of any buildings or other land.
Householder Planning Consent relates to proposals to alter or enlarge a single house, including works within the boundary/garden of a house. It should be used for projects such as:

Extensions
Conservatories
Loft conversions
Dormer windows
Garages, carports and outbuildings.

Note that planning permission is not needed for all household building work. Under permitted development (PD)rules you can carry out a number of household building work projects, provided they meet certain limits and conditions. You can find out whether you need planning permission for your building project by viewing the Planning Portal's Interactive House. A neighbour of mine has just got Full Planning Consent for a new double garage, but is converting the old garage into a room under PD rules.

Approval (Discharge) of Conditions – Any Planning Consent will have conditions. This will include a limitation on how long you have to start the development (typically 3 years) and a requirement that you get written approval for fine details of the building, such as size, shape and colour of roof tiles, bricks and windows. Maybe even tree and shrub planting. If you are undertaking a self build, it may even allow for a static caravan to be on site during the build, but specify a time limit for it to remain after completion.
Listed Buildings, Tree Preservation Orders, Conservation Areas - What I've written above relates to most properties, but if your house is a Listed Building, is in Conservation Area or has a tree with a Tree Preservation Order, then extra hurdles apply and you should definitely speak to your Planning Department. You should already know if any of these apply, but if not, check with your local Planning Office.
Planning Authorities.
This should be an easy one, it's your local council, right? Usually, but not always. National Parks often extend over a number of council areas, and so National Parks are their own Planning Authority, and because it's in a National Park, you can expect any acceptability thresholds to be higher.
Restrictive Consents
Not an official term, but something to be aware (or wary) of. In areas where the presumption is generally against new development, it can sometimes be possible to get consent for a development (usually a dwelling) by making a special case. So, you may have a farm and need someone to milk the cows. Its unrealistic to expect someone to travel from the nearest town or village at all hours, so you get Consent for a house on (or near to) the farm. This is called an Agricultural Restriction and means that the property can only be occupied by someone employed on that farm. Similar restrictive consents might apply to:
retired agricultural workers not wanting to move;
people with strong local connections wanting to stay in the areas;
arrangements to care for disabled people – carers or adapted accommodation;
age limited accommodation (usually with a minimum age).
In Wales there are properties with (Welsh) language requirements.
These all have their place and are usually located in the countryside, and are a useful tool in ensuring that there is housing equity. However, I would strongly caution against buying a property with such a restriction without very careful thought. Most of these properties, if they come on the market, can appear relatively cheap. But just because you might meet the appropriate criteria for living in one, when the time comes to sell, how confident can you be that a similarly qualified buyer will be out there, and be prepared to pay the price that you think the property is worth?
Process, Timescales and Challenges
If you do decide to seek Planning Consent, you will be well advised to contact your planning Office before getting too involved. Planning Officers have to give detailed reasons to justify a refusal, and be prepared to defend those in the event of an appeal, so it's more attractive to them if they can guide you in the right direction by giving you an indication of what sort of development might or might not be acceptable. If you have neighbours, have a word with them too, because their opinion will be sought during any Planning Application, and their support could make the difference. The effort can really be worthwhile.
When you do submit an application, it ought to take between 2 and 3 months to get a decision, but sometimes decisions can seem to drag on, and on. The trick is to submit an application that the Planning Officer finds easy to recommend for approval, although you may need to push back a bit if you think they are being a bit unambitious. If an application isn't on the easy pile, sometimes Planners tend to leave it on the "later" pile and if you don't push them, it can easily be delayed.
When you do get a decision on your Planning Application, if you don't like it, you can try and get it changed. There is a clearly defined appeals process, but if you are considering that, then you definitely need to take professional advice.
Building Consent
Separate to Planning is Building Consent. Irrespective of whether you need any form of Planning Consent, if you are undertaking structural alterations, then you will need approval for your methods and usually there will be a programme of on site inspection to ensure that what you are building adheres to the agreed procedures, materials and specifications. This will require specialist technical guidance and your builder or architect will be able to assist you here.
Summary
It sounds like a bit of a minefield, and indeed it can be, but the Planning Portal is quite user friendly, and a quiet word with your local planning office after you have had a look there will often point you in the right direction.
About the author
Now retired after 40 years in the energy sector, Paul qualified as a Mining Surveyor and worked in a variety of roles involved in coal mining and land reclamation before transferring to the renewable energy sector where he developed renewable energy schemes. Key to this was an awareness of the issues and challenges that face development schemes of any nature. Particular skills range from site identification through property negotiations, project design and consenting to pre- construction Condition Discharge and design refinement of consented projects.