Air Quality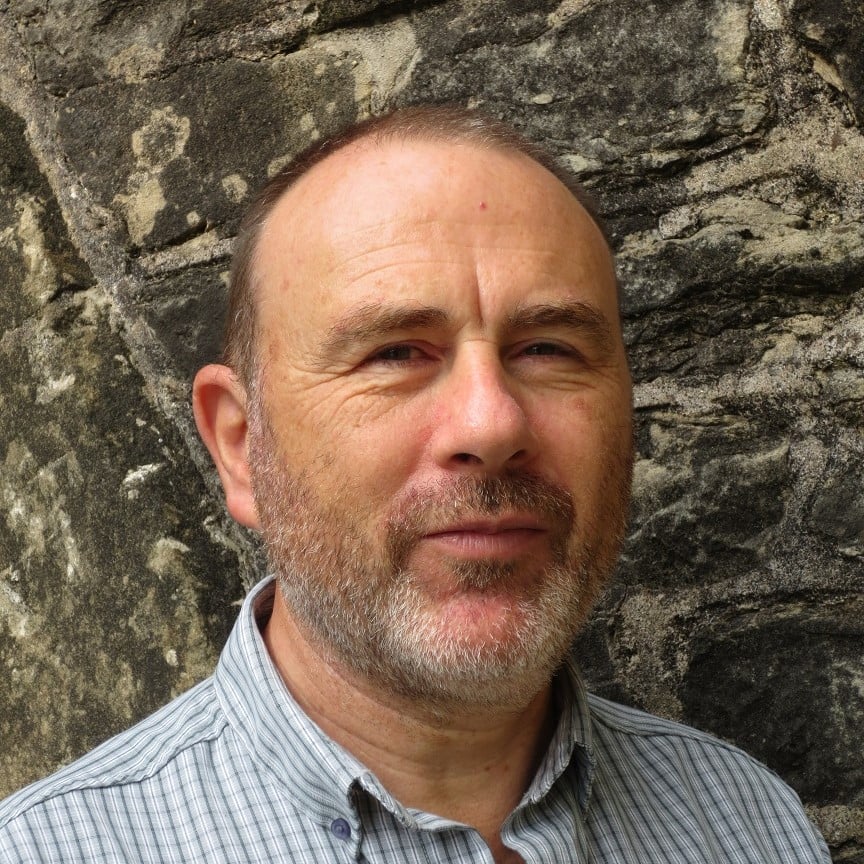 Paul Vernon · Surveyor (retired)
Good quality air is essential for good health. People should be able to expect that the air they breathe won't harm them. Air pollution occurs when air becomes contaminated with substances not normally associated with the natural composition of the air for that particular area.
Air pollution can cause both short term and long term effects on health and many people are concerned about pollution in the air that they breathe. These people may include:
People with heart or lung conditions, or other breathing problems, whose health may be affected by air pollution.
Parents, carers and healthcare professionals who look after someone whose health is sensitive to pollution.
People who want to know more about air pollution, its causes, and what they can do to help reduce it.
The scientific community and students, who may need data on air pollution levels, either now or in the past, throughout the UK.
If you've read any of my other MNB Guides you'll know that I'm not one for re-inventing the wheel, so in this article, I will lean heavily on information provided by others, this time, primarily the Government.
The Problem
Air pollution in the United Kingdom has long been considered a significant health issue. Think back to the Great Smog of London, in 1952, which was a severe air pollution event that affected London, in early December that year. A period of unusually cold weather, combined with an anticyclone and windless conditions, collected airborne pollutants—mostly arising from the use of coal—to form a thick layer of smog over the city that lasted for 5 days.
The Great Smog caused major disruption by reducing visibility and even penetrating indoor areas, far more severely than previous smog events, called "pea-soupers". Government reports estimated that up to 4,000 people had died as a direct result of the smog and 100,000 more were made ill by the smog's effects. More recent research suggests that the total number of fatalities may have been considerably greater, with estimates of between 10,000 and 12,000 deaths.
Many areas, including major cities like London, are found to be significantly and regularly above legal and recommended levels. Air pollution in the UK is a major cause of diseases such as asthma, lung disease, stroke, and heart disease (or can exacerbate symptoms in those suffering from these conditions), and is estimated to cause 40,000 premature deaths each year (about 8.3% of deaths), while costing around £40 billion each year. In December 2020 Southwark Coroner's Court in London made legal history by recording a finding that air pollution "made a material contribution" to the death of a nine-year-old girl in 2013, following an asthma attack.
Air pollution is monitored and regulated. Air quality targets for particulates, nitrogen dioxide and ozone, set by the Department for Environment, Food and Rural Affairs (DEFRA), are mostly aimed at local government representatives responsible for the management of air quality in cities, where air quality management is the most urgent. In 2017, research by the Lancet Countdown on Health and Climate Change and the Royal College of Physicians revealed that air pollution levels in 44 cities in the UK are above the recommended World Health Organisation guidelines.
Air pollution has a variety of causes, from the obvious, such as road, airm(non electric) rail traffic and industry, through to heating and electricity generation. The four main pollutant emissions from diesel engines are carbon monoxide (CO), hydrocarbons (HC), particulate matter (PM) and nitrogen oxides (NOx). Even shipping produces polluting emissions and there are steps being taken to hook ships up to the electricity network when in port, rather than running their oil engines to provide dockside power.
If you want to understand the problem in greater detail, visit the UK Air Information Resource where a number of reports are available for download.
It's not all doom and gloom.
A new study has found that policies to improve air quality in the UK over the past 40 years have led to significant reductions in pollution and associated mortality rates, and a significant reduction in air pollution since the Great Smog. Open coal fires were replaced with more efficient versions or alternatives such as gas fires or central heating which was rare in most dwellings at the time. These changes combined, leading to great strides in improved air quality in the 1960's.
Research led by the Centre for Ecology & Hydrology charted the levels of emissions of a variety of air pollutants in the UK between 1970 and 2010 – a period in which there was a raft of national and European legislation to tackle pollution. They found that, over the 40-year period, total annual emissions of PM2.5 (fine particulate matter), nitrogen oxides (NOx), sulphur dioxide (SO2) and non-methane volatile organic compounds (NMVOC) in the UK all reduced by between 58% and 93%. Emissions of ammonia (NH3) fell by 17% between 1970 and 2010 but have increased slightly in recent years. Based on these reduced emissions levels, the study estimated that mortality rates attributed to PM2.5 and NO2 (nitrogen dioxide) pollutants that increase the risk of respiratory and cardiovascular diseases declined by 56% and 44%, respectively, in the UK over the 40-year period. The estimated mortality rate related to pollution from ground-level ozone (O3) – which can damage the lungs – fell by 24% between 1990 and 2010, following a significant rise in the 20 years prior to that.
Information Sources
You may already have seen information from MyNestBox on the extent of what pollution there is and where it occurs, but if not, then you could do worse than visit the National Atmospheric Emissions Inventory's Interactive Map. This shows the extent of a number of pollutants in the atmosphere and you can clearly see that many seem to be concentrated, as you'd expect, along transport routes.
What Can You Do?
In your search for a home, to be honest, there's not a great deal you can do, in the first instance. When we are looking for a home, the wider area is usually pre-determined by work or family obligations, and so your geographic options will be limited. However, if you want to try and confine your search to an area where pollution is lowest, then you'd have to find somewhere away from conurbations, and for many of us, that simply isn't an option if we want to keep working! What you can do is try and find somewhere where levels are as low as you can make them. Personally, I'd use the Interactive Map above and concentrate on the extent of Nitrous Oxide and particulates and try and steer clear of those areas where concentrations seem higher.
The UK government has plans to reduce pollution due to traffic, and is banning the sale of new fossil fuel cars by 2040. They are committed to extending the use of renewable sources for electrical power generation and the use of non carbon alternatives for transport (including cars) and so reducing the use of carbon fuel sources in society. We can also play our part in reducing emissions. Reduce, reuse and recycle. It is not just the government's job to deal with this problem, every little thing that we can do will have an effect, and slowly by slowly we can continue the improvements.
Further Study
If you want to know more about this complex subject, free, detailed, clear and easy to use information on air pollution in the UK is available in a Guide to UK Air Pollution Information Resources (PDF 541 KB - opens in a new window) is available for download. This includes information about:
The air quality information that is available to the public and where to find it.
The Daily Air Quality Index used in pollution forecasts and summaries.
Other sources of information which may be useful.
About the author
Now retired after 40 years in the energy sector, Paul qualified as a Mining Surveyor and worked in a variety of roles involved in coal mining and land reclamation before transferring to the renewable energy sector where he developed renewable energy schemes. Key to this was an awareness of the issues and challenges that face development schemes of any nature. Particular skills range from site identification through property negotiations, project design and consenting to pre- construction Condition Discharge and design refinement of consented projects.